Mentoring in Davidic Worship, Songwriting and Vocals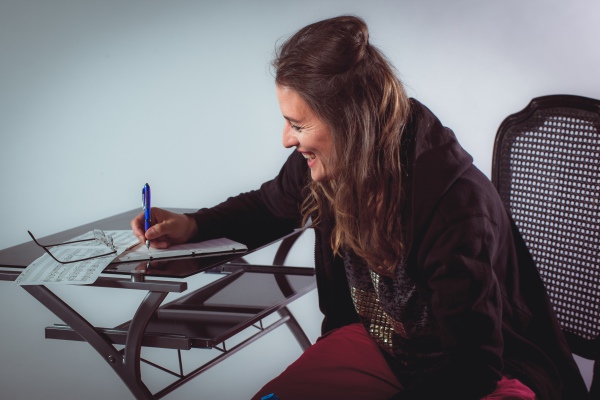 Do you have a heart to explore worship within song and break out of boundaries?

Do you want to grow in what our Saviour speaks of as "Spirit and Truth worship"?
Do you desire to begin leading worship and want someone to be alongside you to help you prepare, encourage, grow in confidence and learn how to tune in to Holy Spirit during your time of leading?
Would you value vocal help through one-off or continual vocal lessons?
Do you need help getting started with song-writing?
If you answered yes to any of the questions above, then I would love to walk with you, support you and pass on what The Lord has cultivated in and taught myself directly and through others, over the last 22 years.

​

Giving a personal offering of worship is more often than not a very different experience to that of leading a body of God's people in worship. Having travelled the country on invitations to lead worship in all kinds of denominational churches, my prayer has always been to ask Holy Spirit to show me how to lead His people in that church. He desires us to experience a deeper intimacy with Him and to enter ever closer into the kind of worship that pleases Him, what Jesus terms as 'In spirit and in truth' worship
It is my job and therefore any worship leader's mandate as someone appointed to lead God's people into His throne-room, to make sure that we are listening to and hearing Holy Spirit with how He knows best to lead His beloved children into our heavenly Father's presence. This takes preparation of heart and soul before we even enter the tent of meeting, as well as tuning in during the time of offering itself. As lead worshippers, we are there to serve Jesus and partner with Holy Spirit in leading our brothers and sisters in a time of worship that is a pleasing offering to Him. This in turn releases encounter; His fragrant presence, and releases His miracles as an atmosphere of faith is cultivated.
So worship leading is 1/ Serving God; Serving His people
                                               2/ Blessing God; Being blessed by His Presence
                                               3/ Allowing Holy Spirit to take the platform as we
                                                     believe in His goodness and in His desire to release
                                                     His miracles. He comes where there is FAITH.
There is probably a whole lot more one could say about what leading people in the heart of worship is, but these three points are the top three that come to my mind.
​
"
"I warmly recommend Trace to you in her role as coach and mentor. She has a wonderfully open-hearted approach to sharing her skills and insight, displays patience and great encouragement with those she shares."
."
Worship the Davidic Way
Paul Critchley, founder of Presence Worship and Worship Pastor at Beacon House Of Prayer, Stoke-on-Trent
Vocal Mentoring

* 
I am currently gaining certified qualifications in teaching singing and whilst I am doing so, I am charging a much smaller fee than the usual for anyone who would value my support. Should you desire, our time together can also include techniques on how to build confidence based on the Word of God, and if your heart is for leading others in worship -or even for just expanding your own depth of intimacy with Father, Jesus and Holy Spirit- we can spend practical time looking at how to nurture this, including how to work with other musicians, so you can increasingly become a vessel available for Holy Spirit to move and lead through you, in a way that breaks boundaries and gives Him freedom to take the platform.
If you would like to explore song-writing and spend practical time focussing on this, this can be booked separately.
For Vocal Training with or without other mentoring included (it is up to you how your session looks), I am offering £13 per every half hour.

We will discuss what your session looks like prior to meeting up and any resources that are needed will be provided for you, as part of the cost. Sessions will be held at my home or if I need to travel to you, an extra expense will be needed to be met, depending on where you are based. Bookings can be a one off or on-going, whatever suits you.

Songwriting Mentoring

* 
...FIND OUT MORE
Are you wanting to explore songwriting?

Are you stuck with knowing where to start and could do with someone to point you in the right direction?

For hands on help, I will work with you whether individually or in a group setting, to give you some tools, ideas and inspiration to help spark off your imagination and get your creative energies flowing!

You may just want a 30 minute session to tidy up some loose ends, or you may want longer.  Whether you decided to go for regular half hour sessions or an hour sessiopn each time, we will look at different ways we can approach the writing process, how to create melodies, the difference between commercial songwriting and progressive/more avant-guard writing and get you thinking about your style, what route you want to take and more. Prices are £13 for half an hour and £25 for the hour.

For

 testimonials, 
churches

I have

ministered in, 
to

book an appointment
 or 
for

any questions

you may have, 
please get in touch calling the number below or adding your details in the 
boxes and I will call contact you.
Thank you and I look forward to working with you, with Holy Spirit! 
*I operate a money-back guarantee policy if you are not happy with the service provided.